84 results total, viewing 73 - 84
Port Townsend Little League will kick off its spring season with the return of its opening day jamboree at 10 a.m. March 23, complete with an opening ceremony and some informal games at the PTLL fields on the Jefferson County Fairgrounds.
more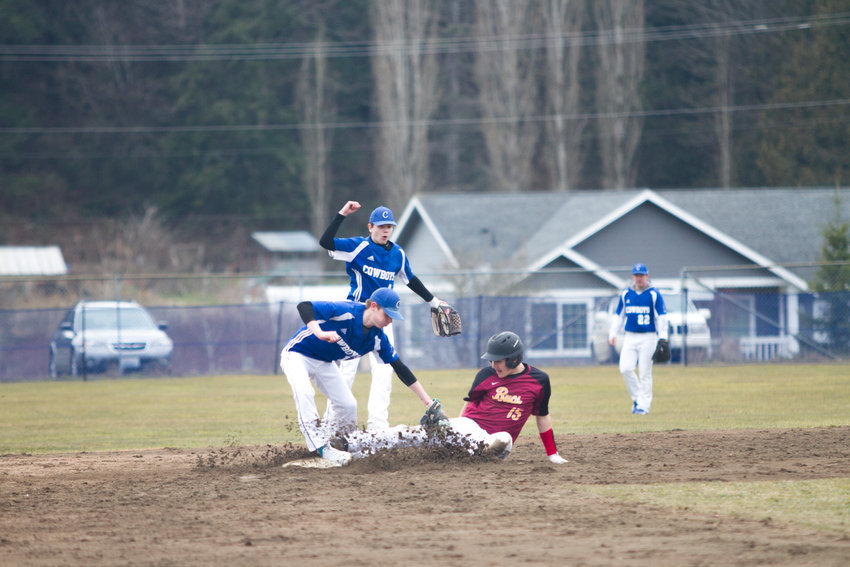 The Chimacum Cowboys baseball team hit one home after winning their opening game of the season.
more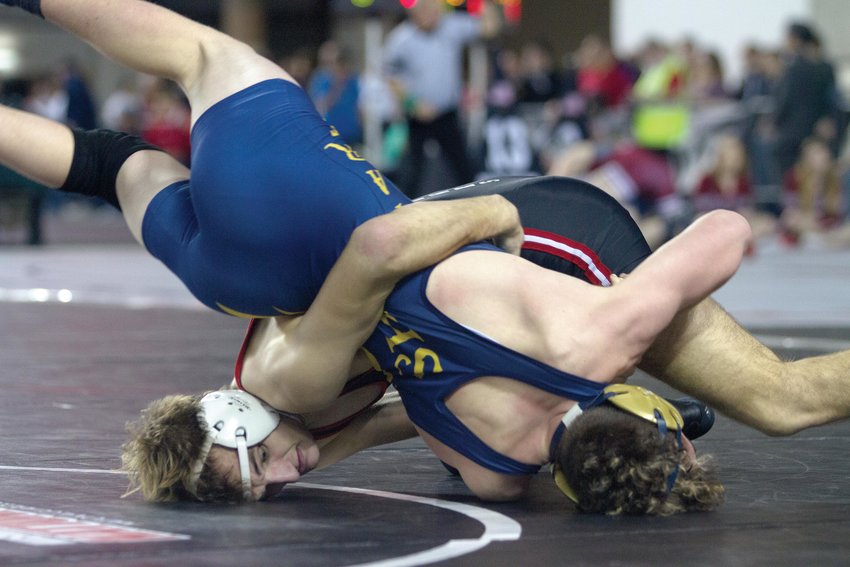 TACOMA — The Port Townsend High School wrestlers spend most weekends together each winter, traveling to invitational events. Last weekend was one of the best in school history.
more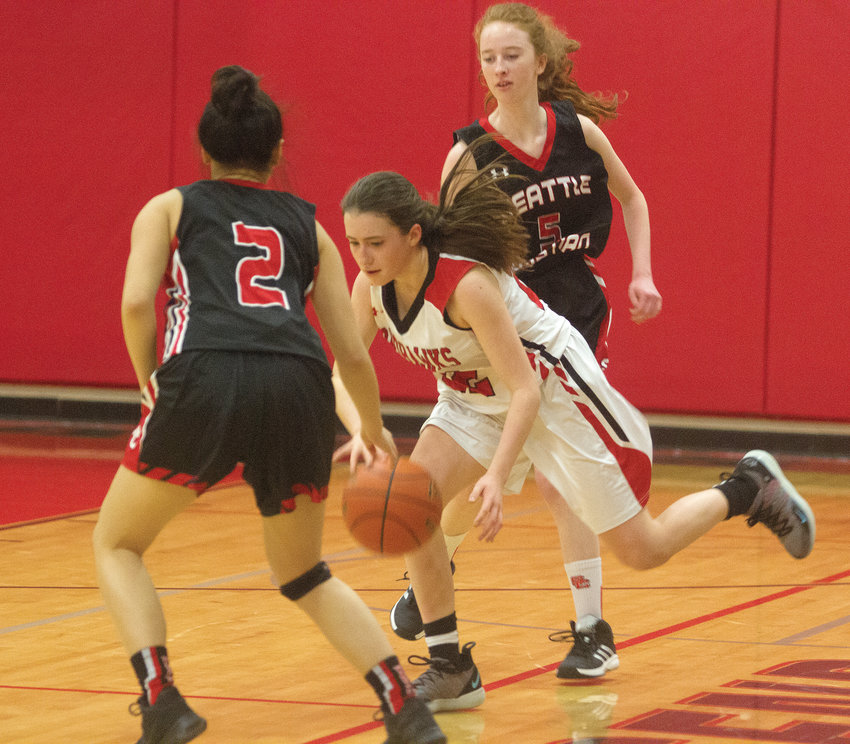 In the fourth quarter, when the stress of a tough season was coming to an end Feb. 13, the Port Townsend Redhawks let their guard down. They smiled up and down the court, and players who hadn't been bold enough to be offensive forces relaxed and let their shots fly.
more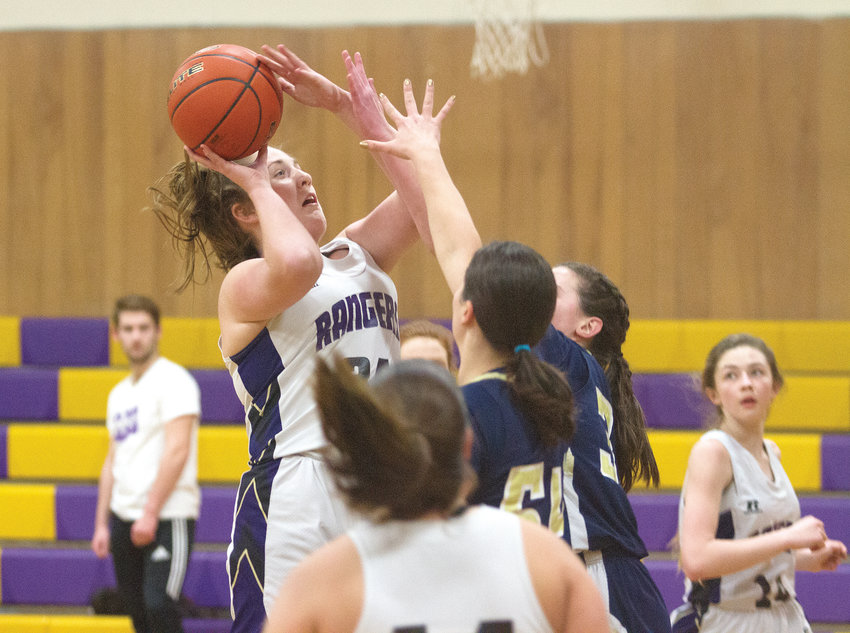 The fourth time was the charm. The Quilcene High School girls basketball team overcame three nights of cancellations due to bad weather before it finally hosted Northwest Yeshiva of Mercer Island on Feb. 7. And with their seasons on the line in the loser-out SeaTac League tournament game, the Rangers prevailed. Sophomore post Marissa Kieffer scored 28 points and her sister, senior forward McKenzie Kieffer, blocked nine shots as Quilcene (8-14) qualified for the Class 1B tri-district tournament.
more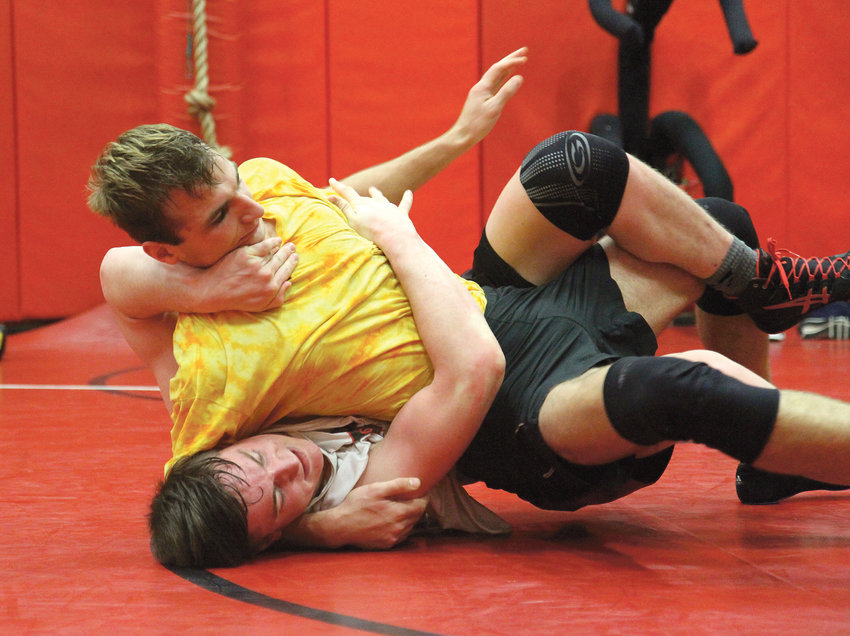 The Mat Classic state wrestling tournament typically is a hub of activity at the Tacoma Dome in mid-February. It's the only high school sport that conducts its championships in all classifications at the same location simultaneously. This year, it will be even more wild. Snow wiped out all regional tournaments last weekend, so organizers of the two-day Mat Classic XXXI put together 32-man brackets for every weight division in each classification — twice the number of usual participants. Port Townsend will send nine to state, with four ranked in the top 10 by Washington Wrestling Report, and Chimacum will send one top-10 athlete.
more
Leader staff report editor@ptleader.com
|
2/13/19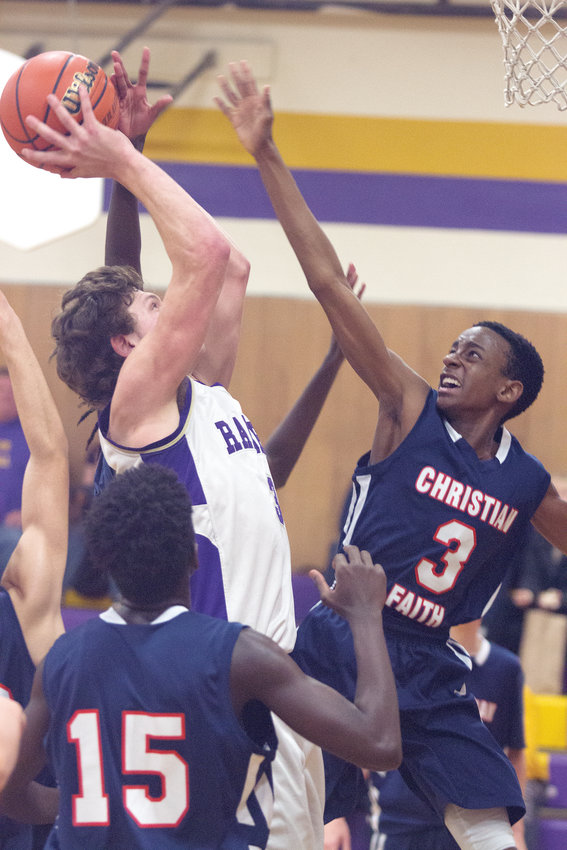 The Quilcene High School football team's success showed in spurts on the basketball court Jan. 30, but it wasn't enough to overcome a big fourth quarter for Christian Faith, which outlasted Quilcene 57-48.
more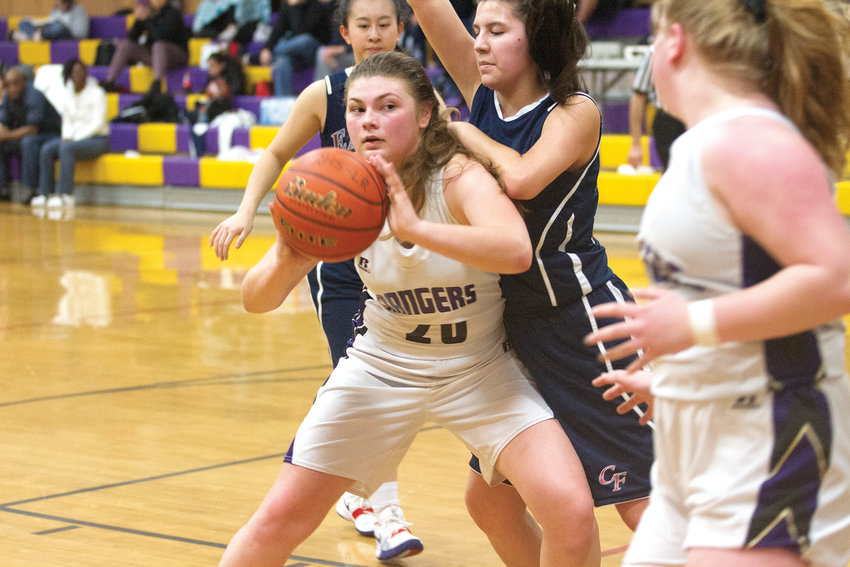 Maddie Coffey's dad taught her a lot about basketball as a coach for her recreation-level team as she was growing up. One of his main points focused on her game as a post player.
more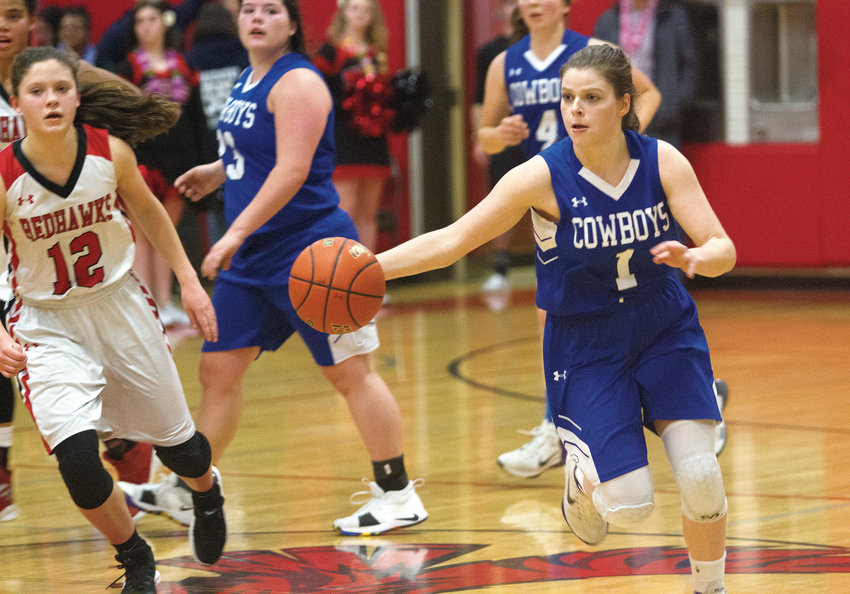 Maddie Dowling felt it. First, it was an elbow to the bridge of her nose, a thump that opened a small cut and forced her to leave the game. Two small strips of tape, marked in an X, did the trick. Then she set her sights on the basket.
more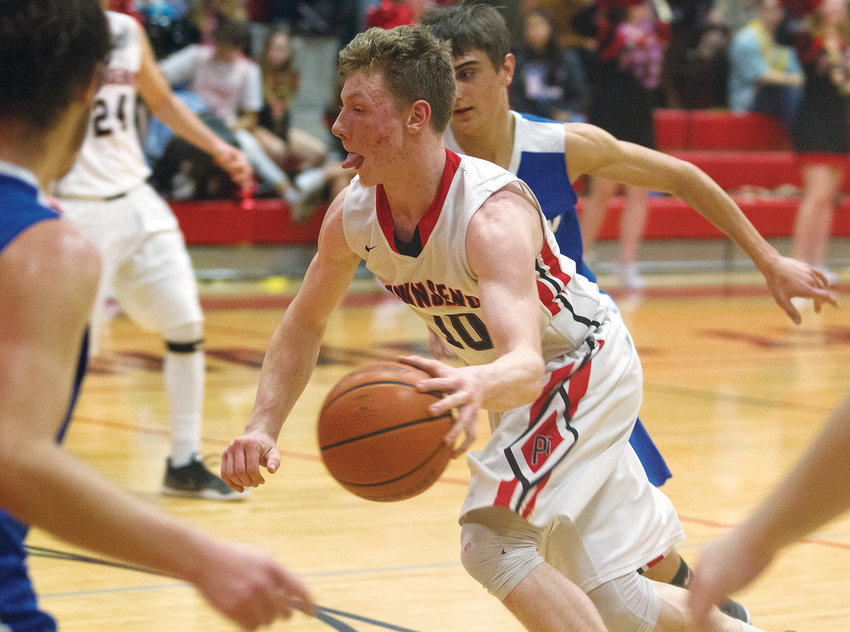 Noa Montoya admitted he'd been in a rough patch. The Port Townsend junior guard was limited to four points early in the week in a blowout loss to Sequim, and his first few shots against Chimacum on Jan. 25 didn't find the net.
more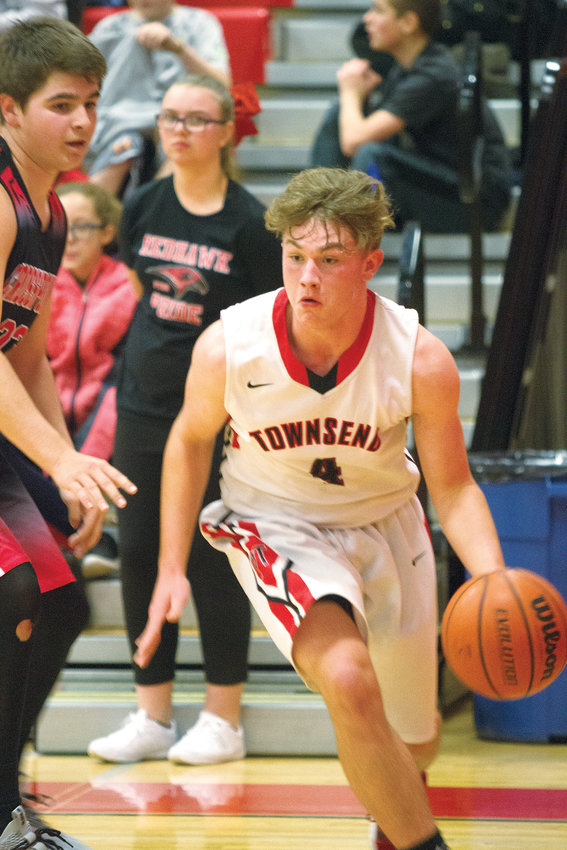 The Port Townsend High School boys basketball team had three scorers in double digits Jan. 15, but Klahowya held off a late push to beat the Redhawks 50-45 and clinch the Class 1A Olympic League championship at Bruce Blevins gymnasium. Junior wing Noa Montoya buried a 3-pointer on an assist from senior guard Jaden Watkins to pull Port Townsend (7-6, 2-2 league) as close as 43-39 in the fourth, although the Redhawks went just 5-for-23 from beyond the arc, coach Tom Webster said.
more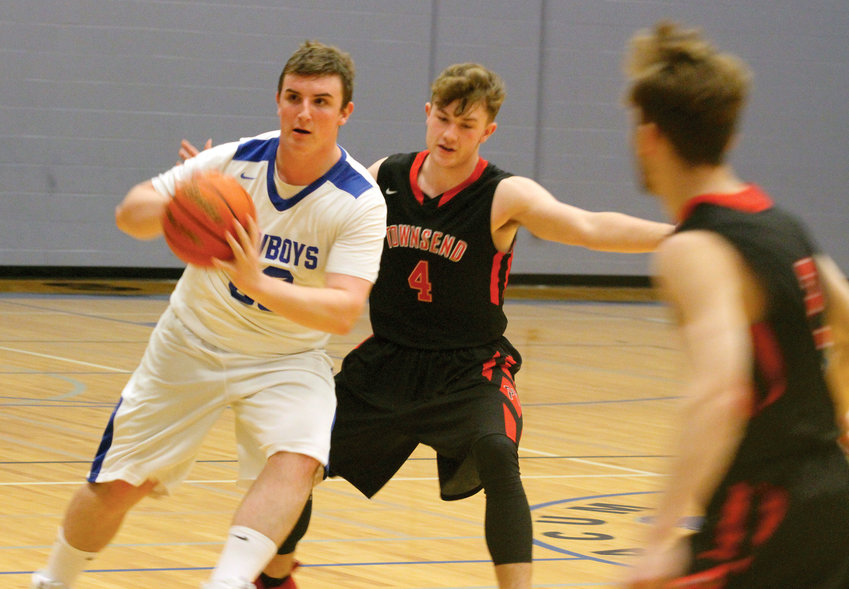 The Chimacum High School boys basketball program has been in a rough cycle the past four years. New coach, new system, very little continuity. And it's been on repeat. The Cowboys have four seniors, three of whom have been in the program all four years. Outside of their freshman seasons, when they played on the junior varsity, they can count the number of wins on one hand. They didn't get one at all last year.
more