180 results total, viewing 13 - 24
For the first time in nearly four years, the Port Townsend School District has three positions up for election this fall as Washington comes to grips with a teacher shortage, lingering controversy over the state's response to a funding lawsuit and the endless quest for reform.
more
While Peninsula College officials have announced plans to lay off some staff to counteract an $800,000 deficit, the Port Townsend campus should bear little brunt of these moves.
more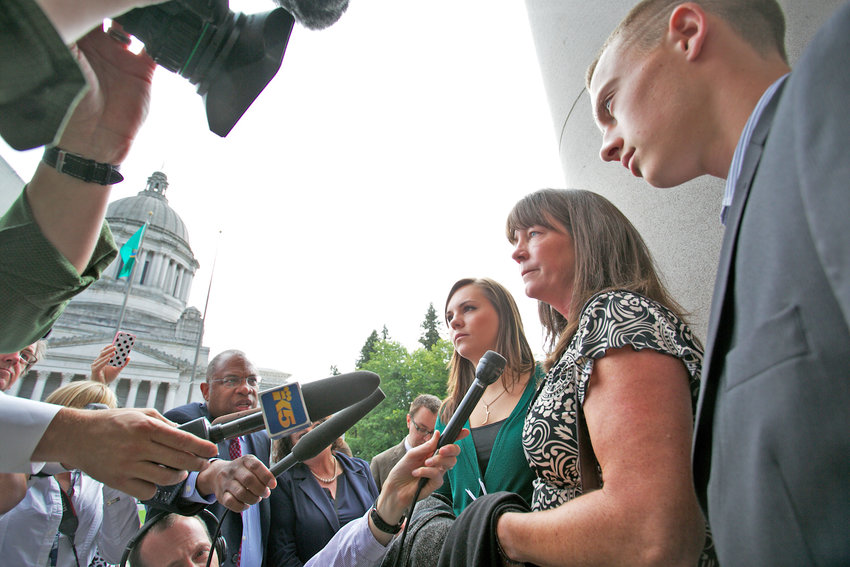 On the surface, the state Supreme Court's McCleary decision was a homeport victory for underfunded school districts throughout the state, and for the Chimacum School District in particular, where Stephanie McCleary still works.
more
Voters approved both of the Port Townsend School District's levies on the Feb. 12 special-election ballot. Proposition 1, which replaces the expiring educational programs and school support levy, received 4,127 votes in favor, or 68.38 percent, to 1,908 votes against, 31.62 percent.
more
The Port Townsend School District's two levies on the Feb. 12 ballot both were approved by voters. Proposition 1, which replaces the expiring educational programs and school support levy, …
more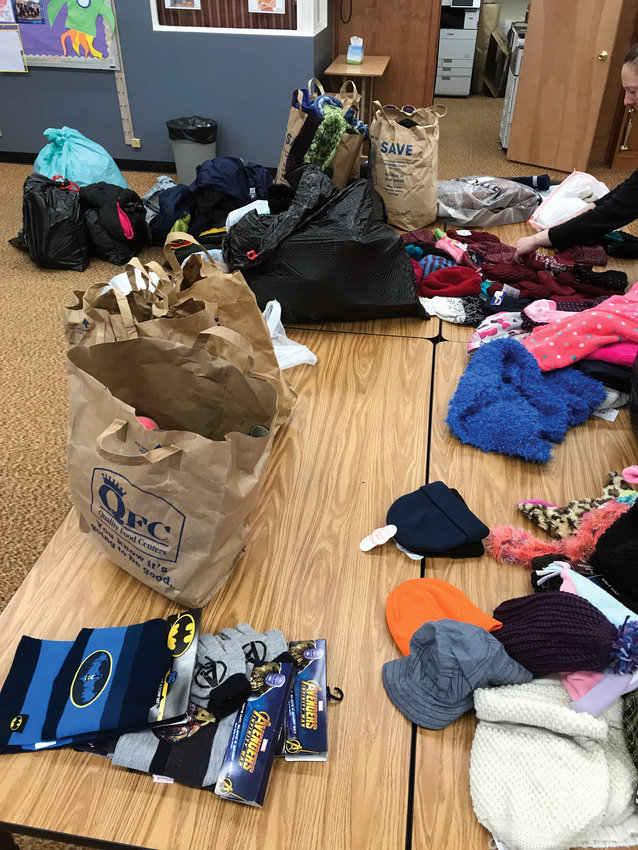 Jefferson County real estate agents are collecting clothing and funds to help keep kids warm during the winter. During the Jefferson County Association of Realtors' first membership meeting of the year, they discussed conducting a clothing drive for area schools. "When we spoke to the school districts, we found out that a lot of kids weren't adequately clothed," said Angela Wilkinson of Windermere Real Estate in Port Townsend. "Some kids were even coming to school with duct tape-wrapped shoes and no coats." Although school staff members were raising money from others, or donating their own money, the JCAR's representatives contacted each district to find out what their needs were.
more
Jefferson County school districts opted to play it safe last weekend as they announced plans to send students home early before the first snow of the day had fallen on Feb. 8. The weekend off …
more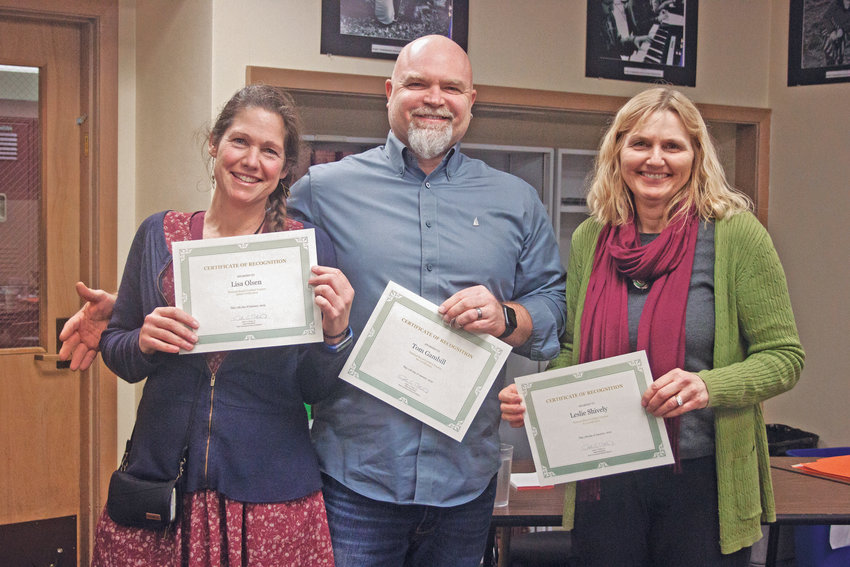 The Port Townsend and Chimacum school districts recently recognized the National Board Certified teachers on their staff.
more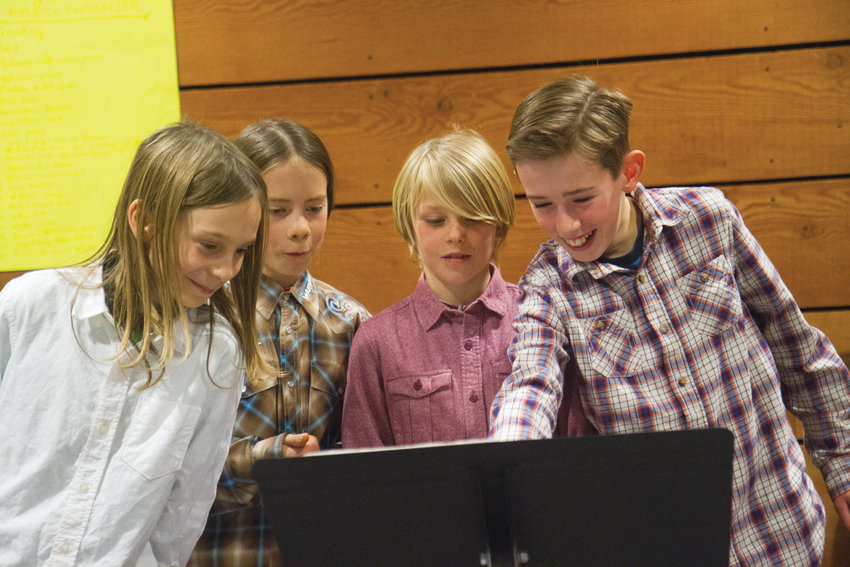 Tiny voices rang out Feb. 2 at the Cotton Building as a group of fourth- and fifth-graders from the Sunfield Farm and Waldorf School led their audience in a sing-a-long of "Somewhere Over the Rainbow."
more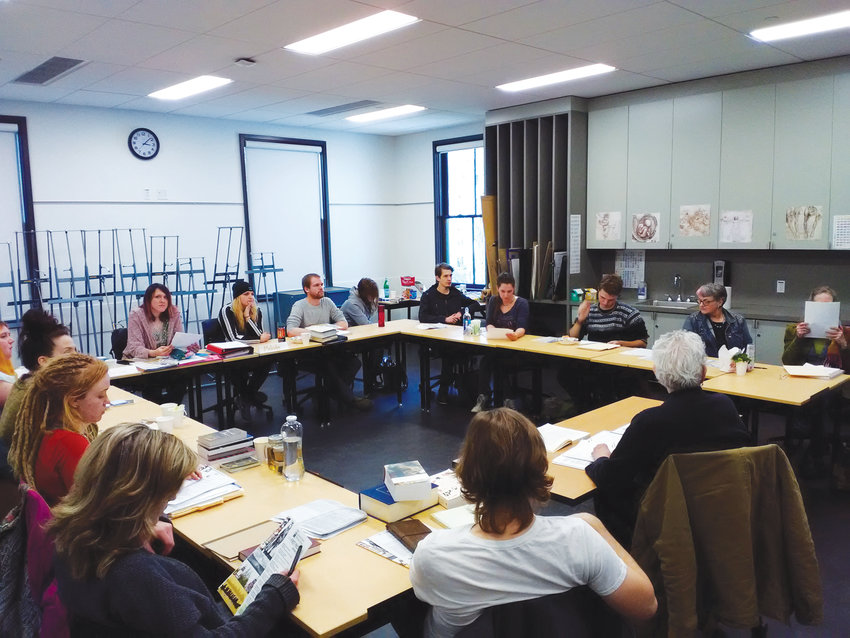 The Jefferson Clemente Foundation will host its third annual For the Love of Humanities fundraiser Feb. 16 to support the Jefferson Clemente Course in the Humanities.
more
After intermittent snowfall Feb. 3-4, all but one of Jefferson County's school districts canceled all classes and after-school activities for Feb. 4.
more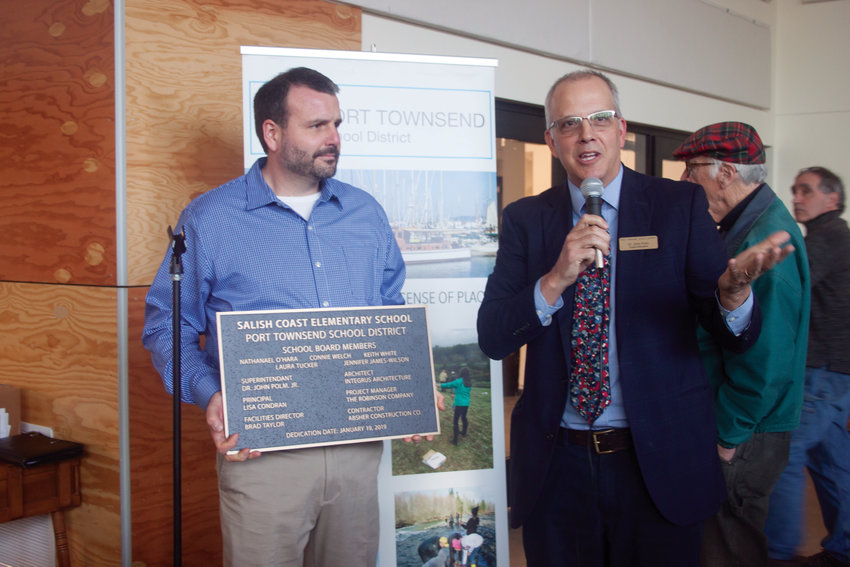 The official dedication of Salish Coast Elementary on Jan. 19 afforded an opportunity to reflect on the history that led to the moment even as the assembled dignitaries looked to the future of the school. Elaine Grinnell, Jamestown S'Klallam Tribal liaison to the Port Townsend School District, opened with a blessing, praying the school would be able to assist children and parents alike on their journeys, "because soon we will all be ancestors, and we want to be able to look down and see that a good job was done." Grinnell described the elementary school as providing the foundation for its students' successes to come as adults.
more